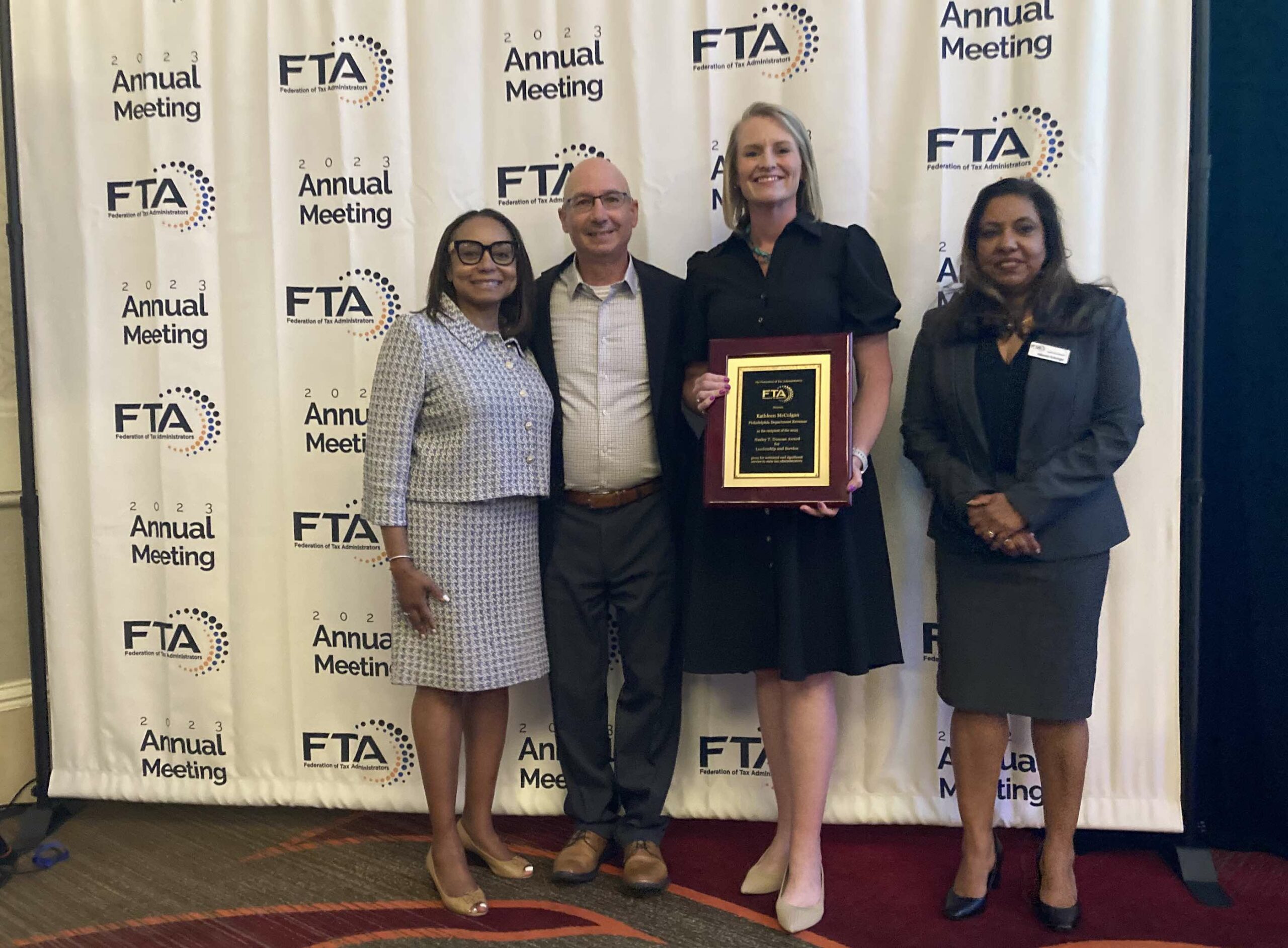 Philadelphia Department
of Revenue First Deputy Revenue
Commissioner Kathleen McColgan
Harley T. Duncan Award
for Leadership and Service
Congratulations to our 2023
FTA Award Recipients
View Acceptance Remarks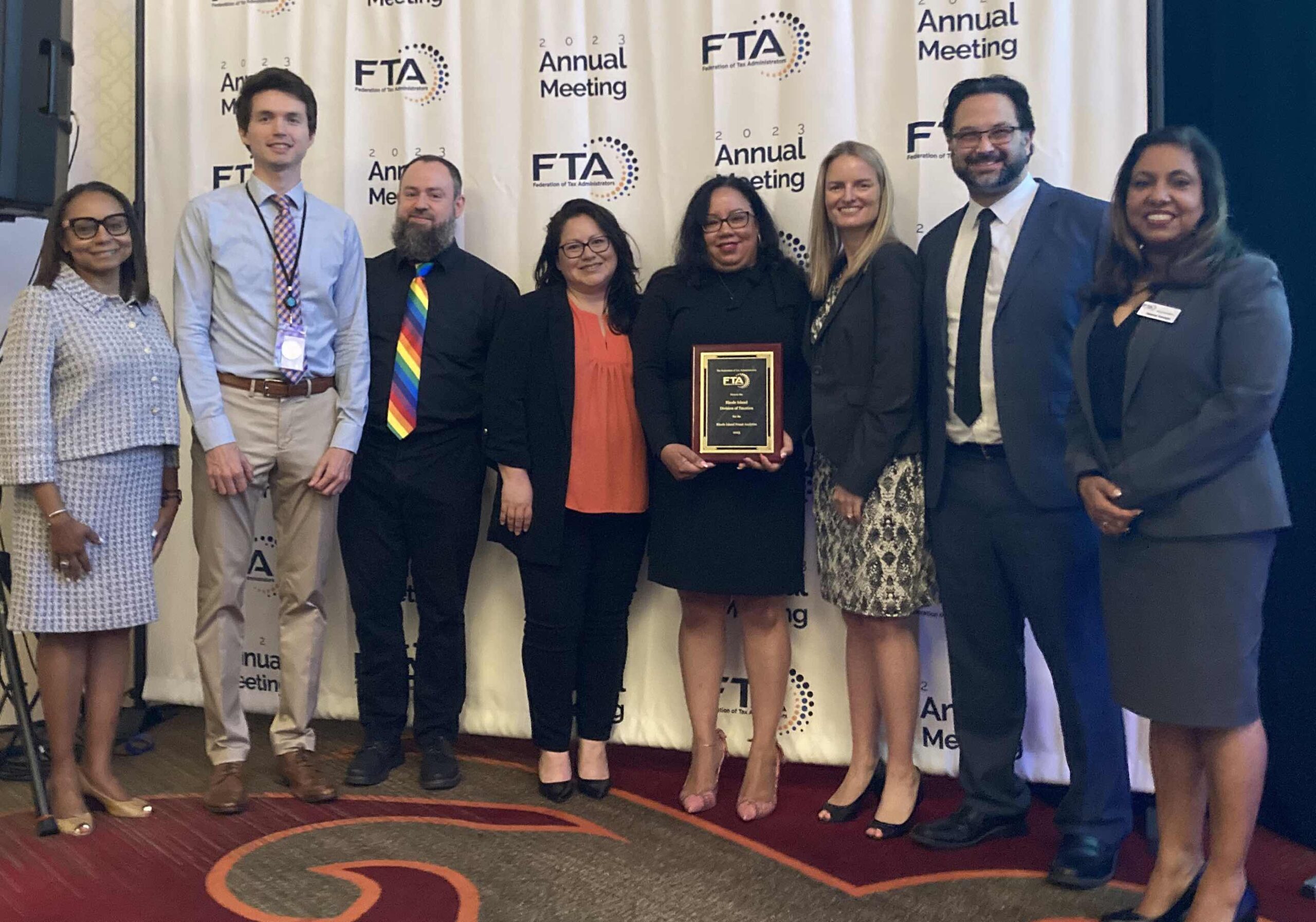 Rhode Island Division of Taxation
FTA Innovation
and Excellence Award
Congratulations to our 2023
FTA Award Recipients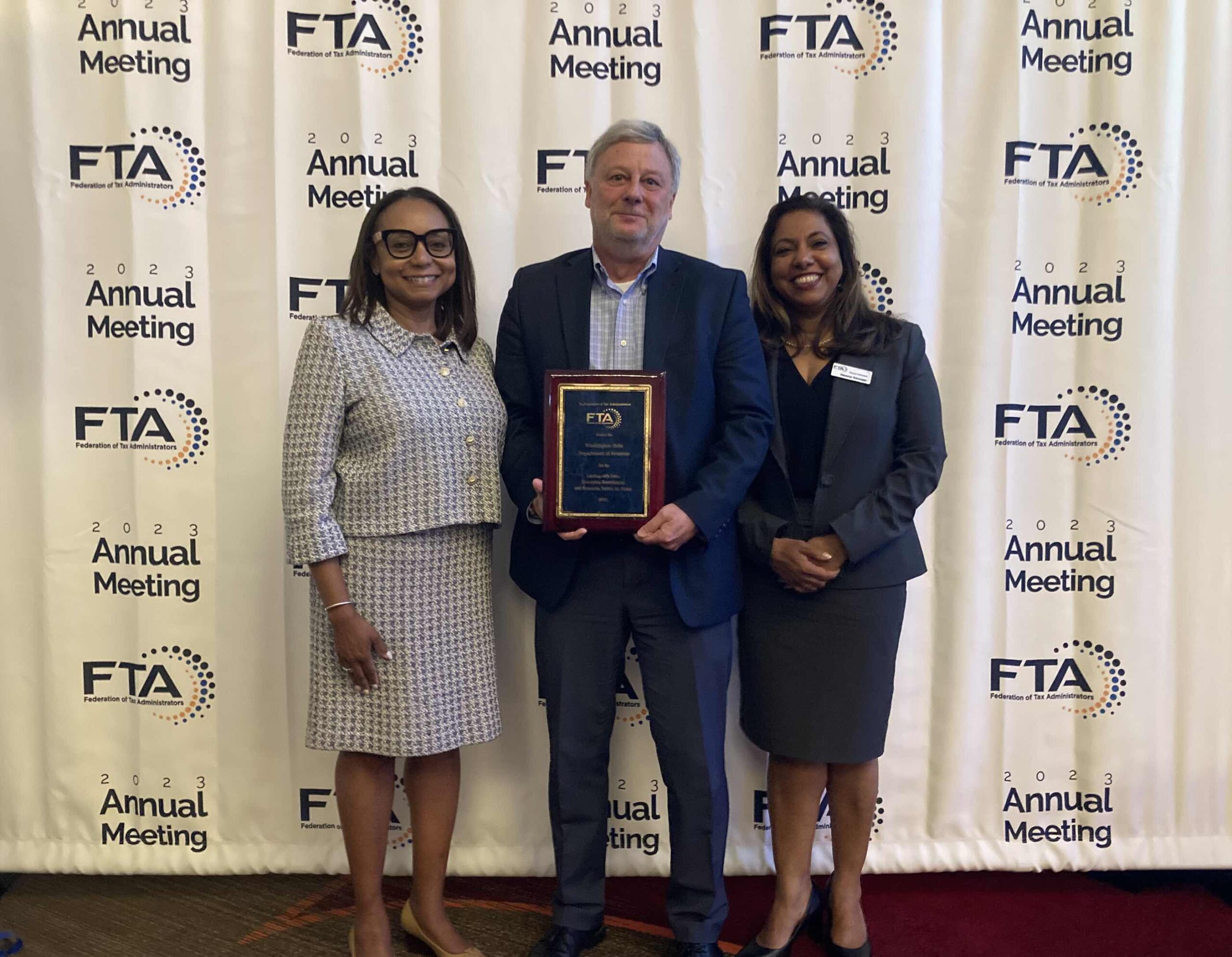 Washington Department of Revenue
FTA Innovation
and Excellence Award
Congratulations to our 2023
FTA Award Recipients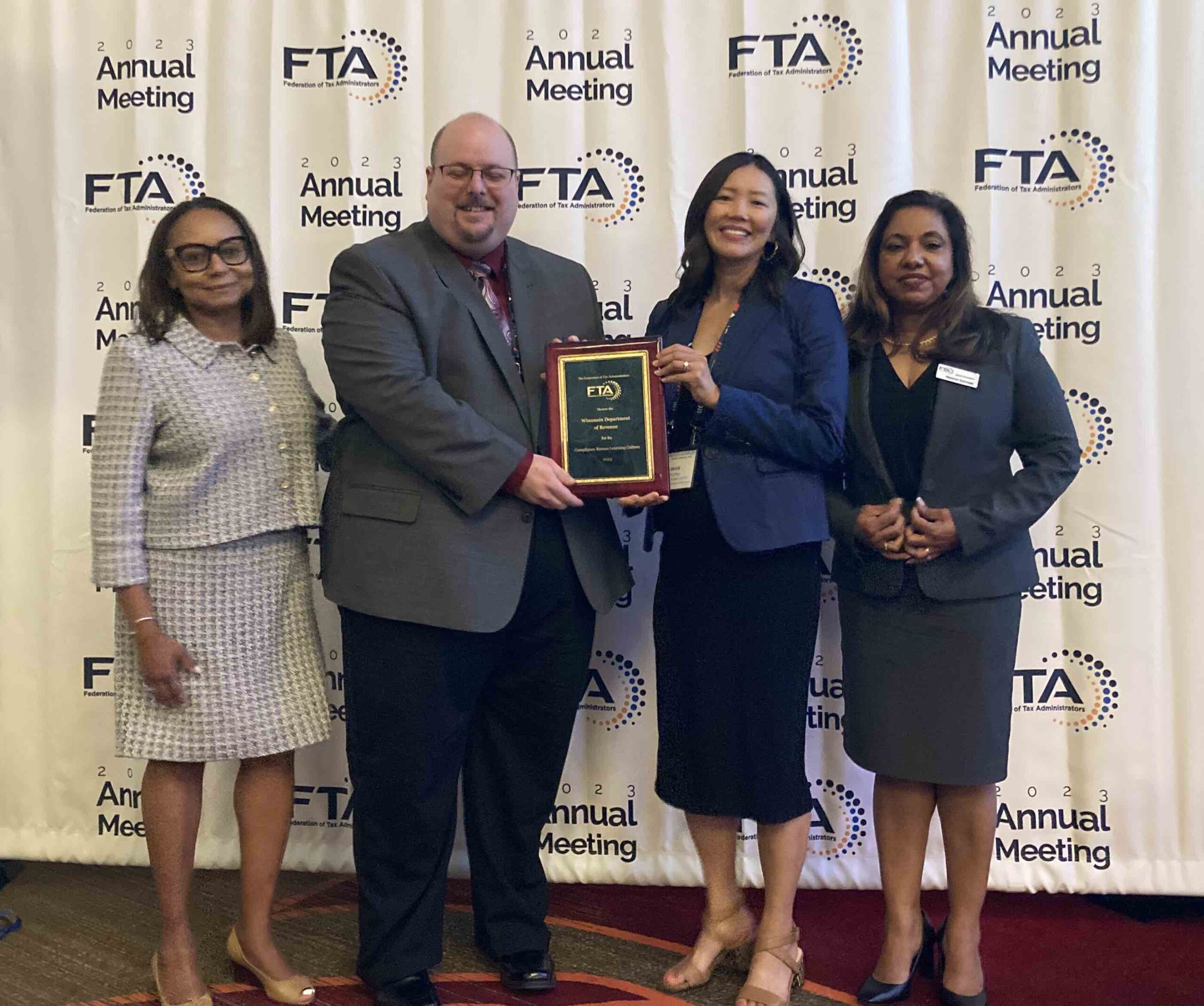 Wisconsin Department of Revenue
FTA Innovation
and Excellence Award
Congratulations to our 2023
FTA Award Recipients
FTA Awards for Innovation and Excellence in Tax Administration
View award winners and submit nominations for the Harley T. Duncan Award for Leadership and Service Award and other recognitions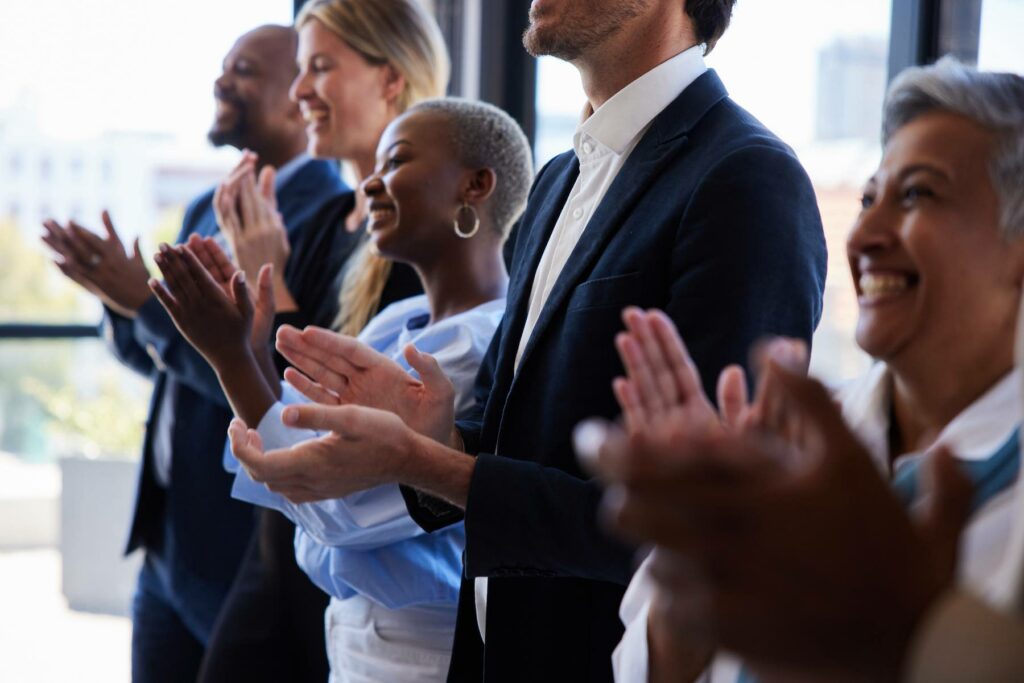 Nominate a Program of Excellence
Submit your good ideas and favorite programs throughout the year
You can update submissions as programs mature or yield new results. There is no limit on how many great ideas you can submit, or the categories (compliance, management, etc).
Please send any questions or comments to awards@taxadmin.org
Harley T. Duncan Award for Leadership and Service
Nominate an oustanding leader in tax administration
Nominees for the Harley T. Duncan Award for Leadership must be a current FTA member agency employee and cannot be the agency head. To nominate an individual, an agency head should email a nomination letter to leadershipaward@taxadmin.org. In your email, please list:
The nominee's career highlights and accomplishments
The nominee's leadership of activities that involve other agencies or other states
Leadership award nominations are judged by the FTA Board of Trustees executive committee.
Please send any questions or comments to awards@taxadmin.org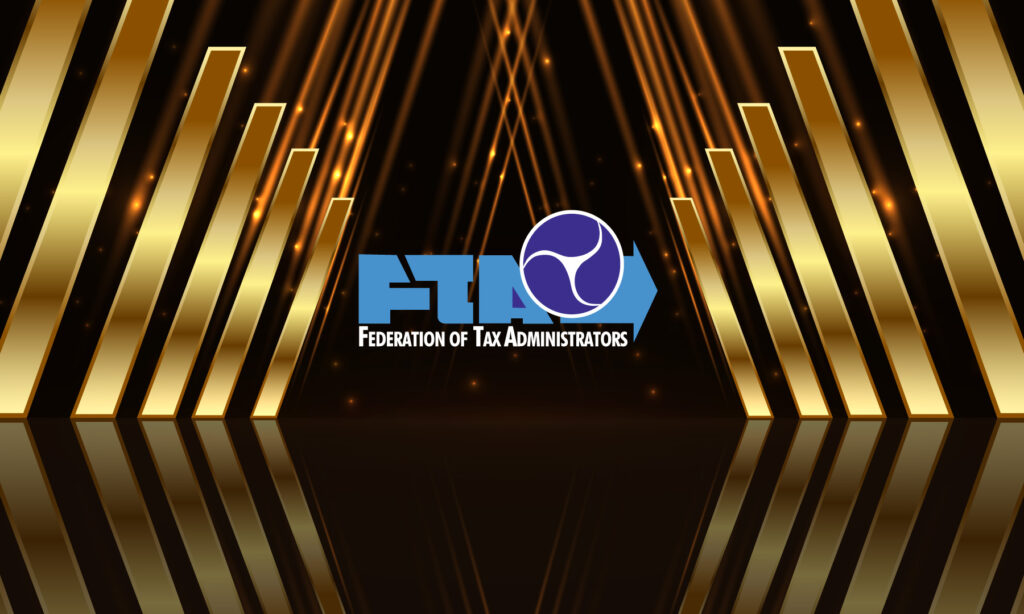 View recent award recipients and programs of excellence in tax administration
2022 Harley Duncan Award for Leadership and Service​
Director of Operations, District of Columbia
Automated Destination Based Sourcing Address Tools
Meals & Rooms Tax Monitor Forward Audit Program
State of Maryland 30-Day Gas Tax Holiday
Department of Revenue Recruitment Video
Wisconsin Department of Revenue
Virtual/In-person (VIP) Recruitment Team
The Portico, Learning Management System
2021 Harley Duncan Award for Leadership and Service
Wisconsin Department of Revenue
California Department of Tax and Fee Administration
Indiana Department of Revenue
Employee Engagement and Audit Conference Pandemic Response
Illinois Department of Revenue
We want to give you money! (Earned Income Tax Credit Initiative)
Washington State Department of Revenue
Managing a massive influx of city partners into Washington State's Business Licensing Service
2020 Harley Duncan Award for Leadership and Service
Pennsylvania Department of Revenue
Texas Office of the Comptroller
Indiana Department of Revenue
Privacy Training and Awareness
Indiana Department of Revenue
Michigan Department of Treasury
Treasury Inclusion & Diversity Program
Pennsylvania Department of Revenue
Intelligent Mail Barcode Project
Pennsylvania Department of Revenue
Transformation of the License Renewal Experience
Philadelphia Department of Revenue
Government Video: the Broccoli of YouTube
Philadelphia Department of Revenue
Delivering Real Estate Tax Help to Your Doorstep
New Hampshire Department of Revenue Administration
Strategic Approach to Public Outreach
Wisconsin Department of Revenue
Software Registration and Approval Process for XML Filing of Withholding and Information Returns
2019 Harley Duncan Award for Leadership and Service
Wisconsin Department of Revenue
2018 Harley Duncan Award for Leadership and Service
Washington State Department of Revenue
Alabama Department of Revenue
for its Income Tax Refund Fraud Individual App
Florida Department of Revenue
for its SCORE Partnership Team program
Maryland Office of the Comptroller
for its Impact of Age Demographics on Tax Filing and Revenue solution
Washington State Department of Revenue
Managing a massive influx of city partners into Washington State's Business Licensing Service
Illinois Department of Revenue
We want to give you money! (Earned Income Tax Credit Initiative)
Washington State Department of Revenue
Managing a massive influx of city partners into Washington State's Business Licensing Service
2017 Harley Duncan Award for Leadership and Service
Iowa Department of Revenue
FTA Award for Outstanding Research and Analysis
FTA Award for Outstanding Technology Applications
FTA Award for Outstanding Technology Applications
California Franchise Tax Board
2016 Harley Duncan Award for Leadership and Service
Kentucky Department of Revenue
Washington State Department of Revenue
FTA Award for Management and Organization
Wisconsin Department of Revenue
Honorable mention for their management and organization initiative
2015 Harley Duncan Award for Leadership and Service
Colorado Department of Revenue
Virginia Department of Taxation
Taxpayer Service and Education
Taxpayer Service and Education
Washington State Department of Revenue
2015 FTA Award for Training
2014 Harley Duncan Award for Leadership and Service
Kentucky Dept. of Revenue
Wisconsin Department of Revenue
Outstanding Technology Applications
New York State Department of Taxation & Finance
Outstanding Technology Applications
Washington State Department of Revenue
2013 Harley Duncan Award for Leadership and Service
New York State Department of Taxation and Finance
Management for its enterprise-wide approach to risk management
Washington State Department of Revenue
North Carolina Department of Revenue
Compliance Programs receive an honorable mention
Minnesota Department of Revenue
Compliance Programs receive an honorable mention